SMC Manhole Cover Have Better Quality Than GRP Covers
SMC Manhole Cover Have Better Quality Than GRP Covers
SMC manhole cover/GRP manhole cover win many and many customer's interest and applied to various industries. Example: High road,construction,real state,resistance community and so on. GRP materials also including: SMC material. We need to know that SMC material and technicial is better than GRP.
SMC manhole covers are the abbreviation of sheet molding compound, which are namely sheet molding compound plastic. It's made by the SMC special yarns, unsaturated resin, low shrinkage additives, fillers and various additives composition. In the early 1960s, SMC products firstly appeared in Europe around 1965. The United States and Japan have developed this technology. In China,we imported advanced production lines and production processes for SMC in the late 1980s. Advantages:excellent electrical properties, corrosion resistance, light weight, and engineering design easy, flexible, etc., its mechanical properties can be comparable with some metallic materials, which are widely used transport vehicles, construction, electronics / electrical and other industries.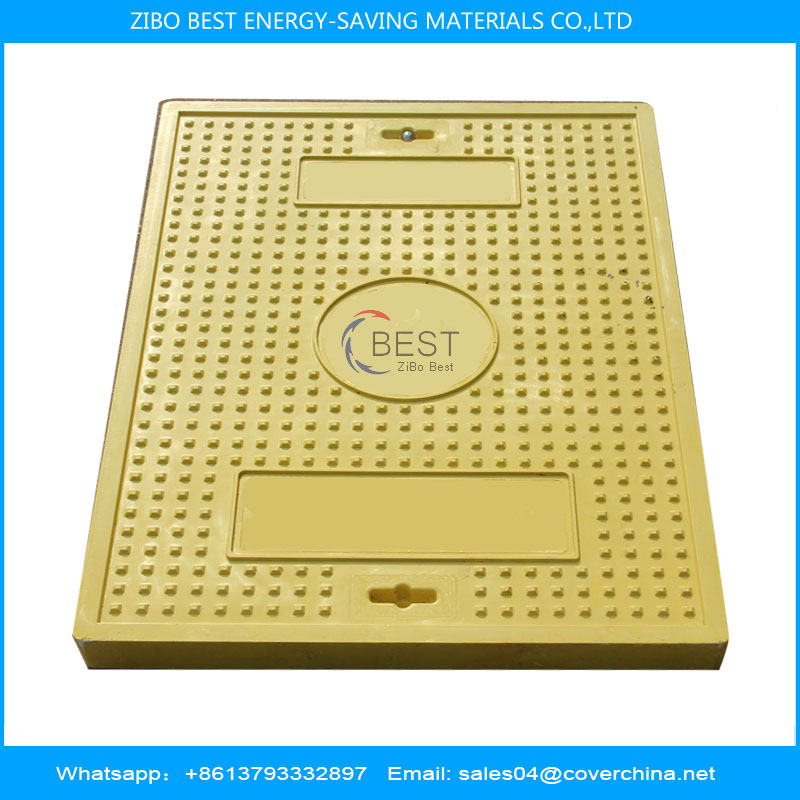 SMC have best advantages, as follows:
High strength
Corrosion resistance
Weatherability
High precision
Good after-service
Anti-theft
Good quality raw material, perfect design and have professional technicial, the quality of SMC manhole cover is trustworthy. Trench Cover,water grate, grating and square manhole cover, round manhole cover...
This is the reason why the price is expencive than GRP covers and the production is more strictly than GRP covers. We dont suggest customer to purchase lower quality manhole cover. For our and public safety, we have duty to choose good quality manhole cover.
Those message from Zibo Best Energy-Saving Materials Co., Ltd, if you wanna know more message, please follow our website and welcome to inquiry.