Burglarproof manhole cover
Burglarproof Manhole Cover
Why so many manhole cover lost on the road? Zibo Best Energy-Saving Materials Co., ltd suggest you order Burglarproof manhole cover. Today Let me introduce you the burglarproof manhole cover:
1. Structure:
Using the structure of pot bottom style (loading equally),other than the one of ribbing style (loading centrally),the strength supporting area will extend by more than ten or dozens of times. Therefore, the ability of strength sustaining will be more excellent.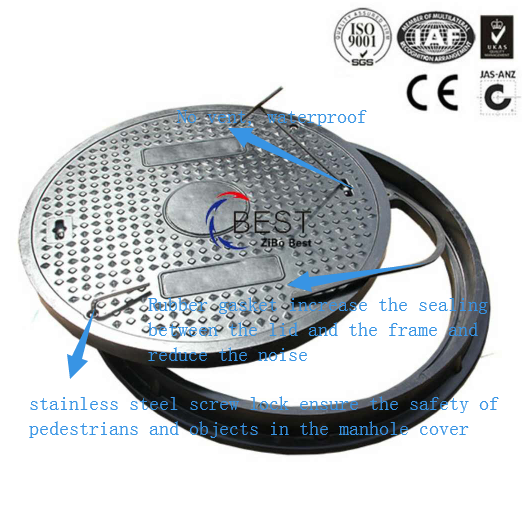 2. Materials:
♥- Our Burglarproof Artistic manhole covers (shorted for GRP manhole cover) are made from composite materials such as glass fiber, resin, quartz, corundum etc..
♥- Applying wear-resistant and climate-resistant materials on the relief sculpture layer so that the products can be long-term used under different environment.
♥- Applying continuous reinforced fiber on the structure layer to ensure the products having sufficient sustaining ability. While some of other composite material manhole covers.
3. Design:
Infusing the manhole covers with the art of relief sculpture, designing individually to meet clients demands with artistic effect, promoting the culture feeling of our composite material manhole cover, the material is FRP, shorted for Fiber Reinforced Plastic;