The new mold SMC manhole cover high load capacity 300x300mm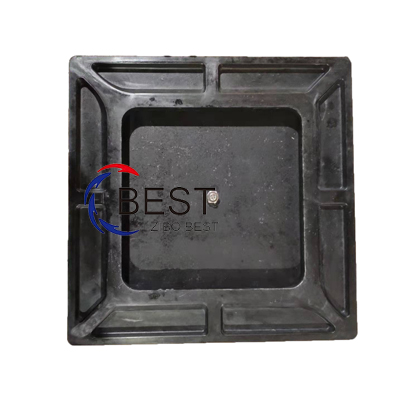 Zibo Best Energy-saving Materials Co., Ltd. was established in 2004, which is one of the largest Composite Manhole Cover manufacturer in China, specializing in producing and supplying composite materials(SMC/BMC) manhole cover, rain-grating ,tree-grating, flower pot, fence and so on. Our products are strictly produced according to the BS EN124 and have obtained various kinds of certificates. Till now, our competitive products not only have good market in domestic, but also owned a large overseas market with a high reputation.
1. corrosion resistance
The difference in resin properties gives the FRP different corrosion resistance, and it can be used for a long time under the corrosive environment of gas and a liquid medium with different acid and alkali, salt and organic solvent.
2. Flame retardant
3. High strength
The perfect combination of alkali-free glass fiber yarn and resin gives the product a unique lightweight and high strength. The specific gravity of the product is 1/4 of that of steel, which is suitable for various load-bearing structures in corrosive environments.
4. anti-aging
Service life is about 30years.
5. design-ability
6. non-slip
7. electrical performance
The product is non-magnetic and can be safely used in anti-electromagnetic and anti-explosion environments.
8. Economical
If you want to know more, please follow our website.