Cover size: 600mm
Clear Opening: 550mm
Frame size: 710mm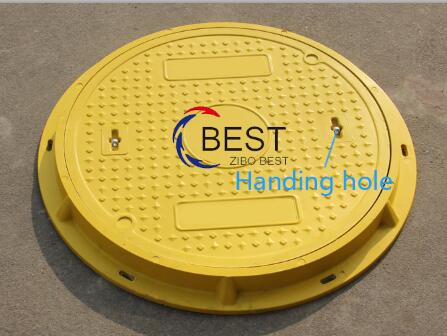 High load rating and strength
Similar hard property as cast iron, while have a overwhelming advantage on stretch recovery.
Against theft and safety options
Zero theft value, reducing potential accident and further maintenance cost caused by thieves.
Surface anti-slip thread guarantees safe road condition even in extreme weather.
locks are available as an option molded into the cover to improve security rate.
Non-electricity conduction and non-heat conduction.
Zibo Best Energy-saving Materials Co., Ltd. Specializing in Composite Manhole Cover, Trench Cover, Drain Grated and cable cover. More than 12 years experience and easy to get professional technical.