| | | | |
| --- | --- | --- | --- |
| Cover size | Clear opening | Frame size | Load rating |
| 600mm | 550mm | 709mm | C250/D400 |
Picture of Composite Manhole Cover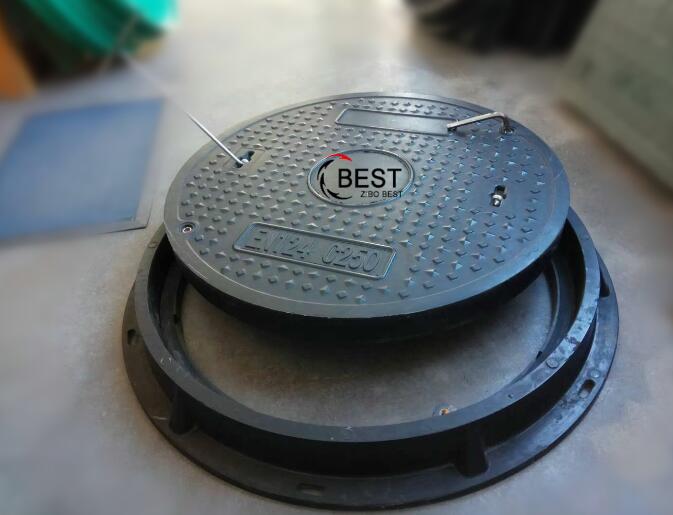 Features of manhole cover
1. No recovery value---It will solve the stolen problem thoroughly.
2. High load capacity---Its high load capacity exceeds the ductile iron.
3. Free-design---It can be designed according to users' demands, including color, pattern, specification.
4. Long service life-it can be used at least 30 years.
5. Well sealed----it can be used hermetically, and effectively prevent those poisonous gases leaking out from cesspool.
6. No any jangle----There is neither jangle nor rebound when cars pass through.
7. Good wear and corrosion resistance----It will never rust because it has good wear and corrosion resistance.
A15: Areas which can only be used by pedestrians and pedal cycles.
B125: pedestrian areas and comparable areas, car parks or car parking decks.
C250: For gully tops installed in the area of kerbside channels of roads which when measured from the kerb edge, extend to a maximum of 0.5m into the carriageway and a maximum of 0.2m into the pedestrian.
D400: Carriageways of roads (including pedestrian streets), hard shoulders and parking areas for all types of roads or vehicles.
Zibo Best Energy-Saving Materials Co., Ltd main products: manhole cover, Trench Cover, drainers, grating and realtives products. If you want to know more details, please follow our website and welocme to inquiry.