| | | | |
| --- | --- | --- | --- |
| Cover size | Clear Opening | Frame size | Load Rating |
| 750mm | 700mm | 910mm | D400/C250 |
The advantages of SMC Manhole Covers:
High load capacity D400 , CE EN124.
Fire prevention & low noise.
Security, No recycling value.
Anti-corrosion, insulation resistance.
Double-lids design for fall protection.
Non-slip surface design, no rust.
Durable, service life for more than 30 years.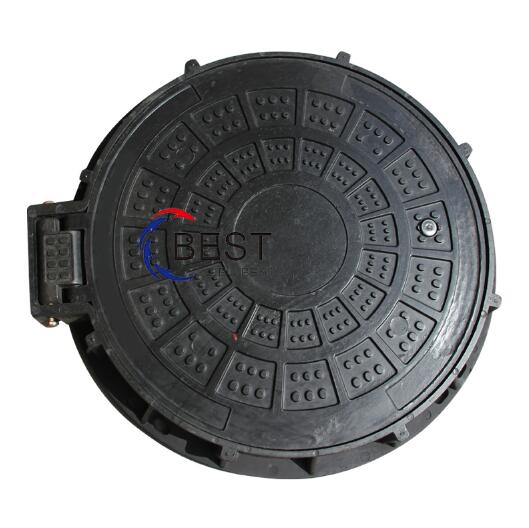 SMC manhole cover are the abbreviation of sheet molding compound manhole covers, which are namely sheet molding compound plastic. It's made by the SMC special yarns, unsaturated resin, low shrinkage additives, fillers and various additives composition. In the early 1960s, SMC products firstly appeared in Europe around 1965. The United Sates and Japan have developed this technology. In China, we imported the foreign advanced production lines and production process for SMC in the late 1980s. SMC has excellent electrical properties, corrosion resistance, light weight, and engineering design easy, flexible, etc. Its mechanical properties can be comparable with some metallic materials, which are widely used transport vehicles, construction, electronics/ electrical and other industries.
Zibo Best Energy-saving Materials Co., Ltd. Specializing in Composite Manhole Cover, Trench Cover, Drain Grated and cable cover. More than 12 years experience and easy to get professional technical.