Why use composite material to produce trench cover
Why use composite material to produce Trench Cover
Nowadays there are many customer care aboout the quality of trench cover and other mahole cover products. Standard EN124, SGS, GB/T23858 and so on. Market and society pay more attention to quality part. The polymer composite Manhole Cover has the advantages of light weight, high strength, good fatigue resistance, good breakage safety, excellent molding process, low noise, no corrosion, acid and alkali resistance, and beautiful appearance. This material products have big potential market.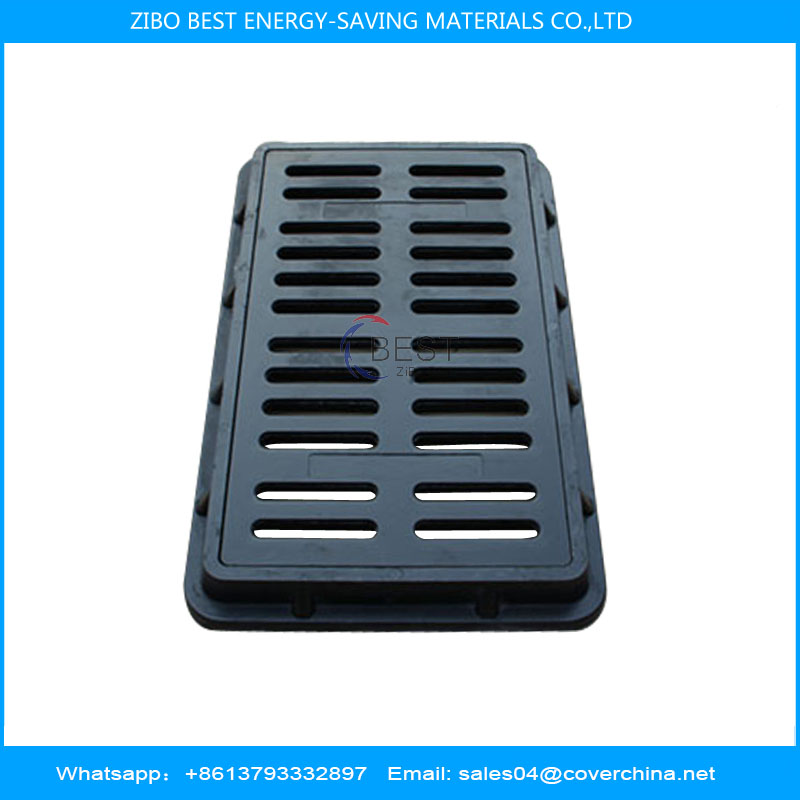 The advantages of resin trench cover:
1. Beautiful appearance: Suitable for the trend of the times.
2. Perfect drainage: the leakage area is 83.3%, which is more than twice that of cast iron.
3. Corrosion resistance: material advantage, don't need time to change it and service.
4.Anti-theft: no recycle value
5. High quality: good load bearing capacity. Different place, various kinds of dimension.
6.Tailor to various customer's need, including customized plates, logos, panel designs and clors.
Those message from Zibo Best Energy-Saving Materials Co., Ltd. If you wanna know more details, please follow this website or contact with us. Welcome to inquiry trench cover, manhole cover.