B125 500x500 SMC Resin Manhole Cover Corrosion Resistance
Material: SMC
Cover size: 500x500mm
Load bearing capacity: 25tons
Color: customized
SMC manhole cover advantages:
Hot sale square composite Resin Manhole Cover
Product performance and characteristics
Excellent performance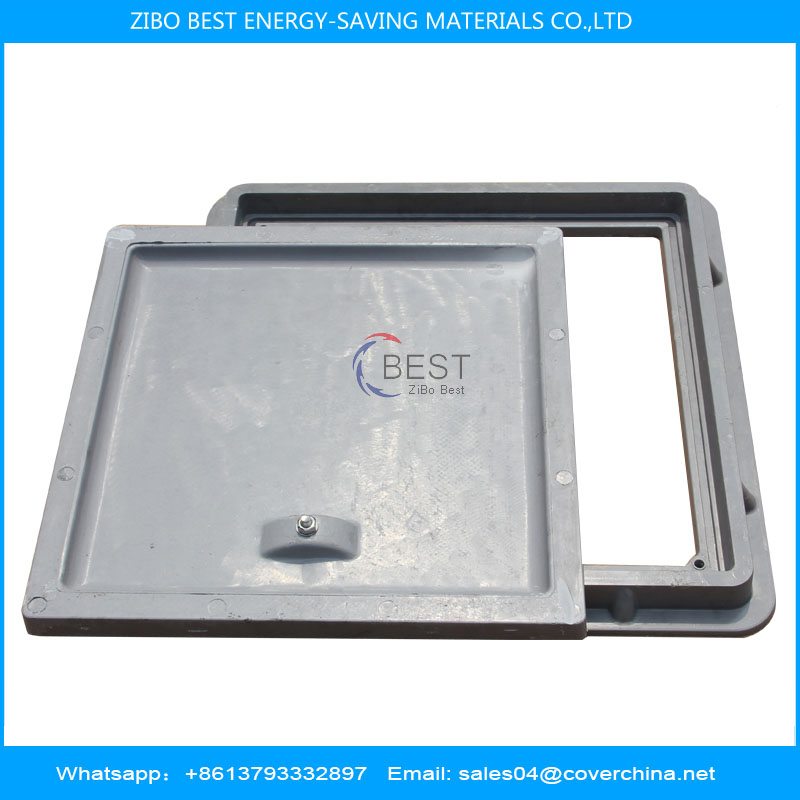 No theft value:Anti rust,corrosion,water,dust, well sealed
Non-electricity conduction and non-heat conduction.
High load capacity:Load capacity are A15, B125,C250,D400
Light weight:The weight especially SMC manhole cover is lighter than cast iron and concrete.
Durable service life:More than 30 years service life without crack and color fading.
High Precision:Our Manhole Cover is shaped under high-temperature mould with pressure.
No Noise:Composite Manhole Cover has overcome the problem of making noise.
Flexible Design
Cover size: 300x300,400x400,500x500,600x600,700x700,1000x1000mm