BMC Composite Material 600x600mm Manhole Cover
Material:BMC
Dimension:600x600mm
Load bearing capacity:3tons
Zibo Best Energy-saving Materials Co., Ltd. was established in 2004, which is one of the largest Composite Manhole Cover manufacturer in China, specializing in producing and supplying composite materials(SMC/BMC) manhole cover, rain-grating ,tree-grating, flower pot, fence and so on. Our products are strictly produced according to the BS EN124 and have obtained various kinds of certificates. Till now, our competitive products not only have good market in domestic, but also owned a large overseas market with a high reputation.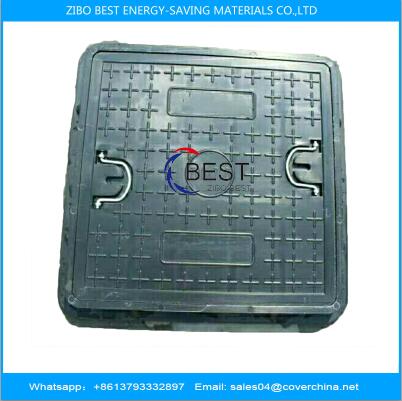 1.Tailor to various customers' needs, including customized plates, logo, panel designs and colors.
2.The logo and the pattern can be customized.
3.The sealing strip is waterproof and can reduce noise.
4.The handle hole is waterproof.
5.The patterns can nonskid.
If you wanna know more anout manhole cover message, please follow this website.